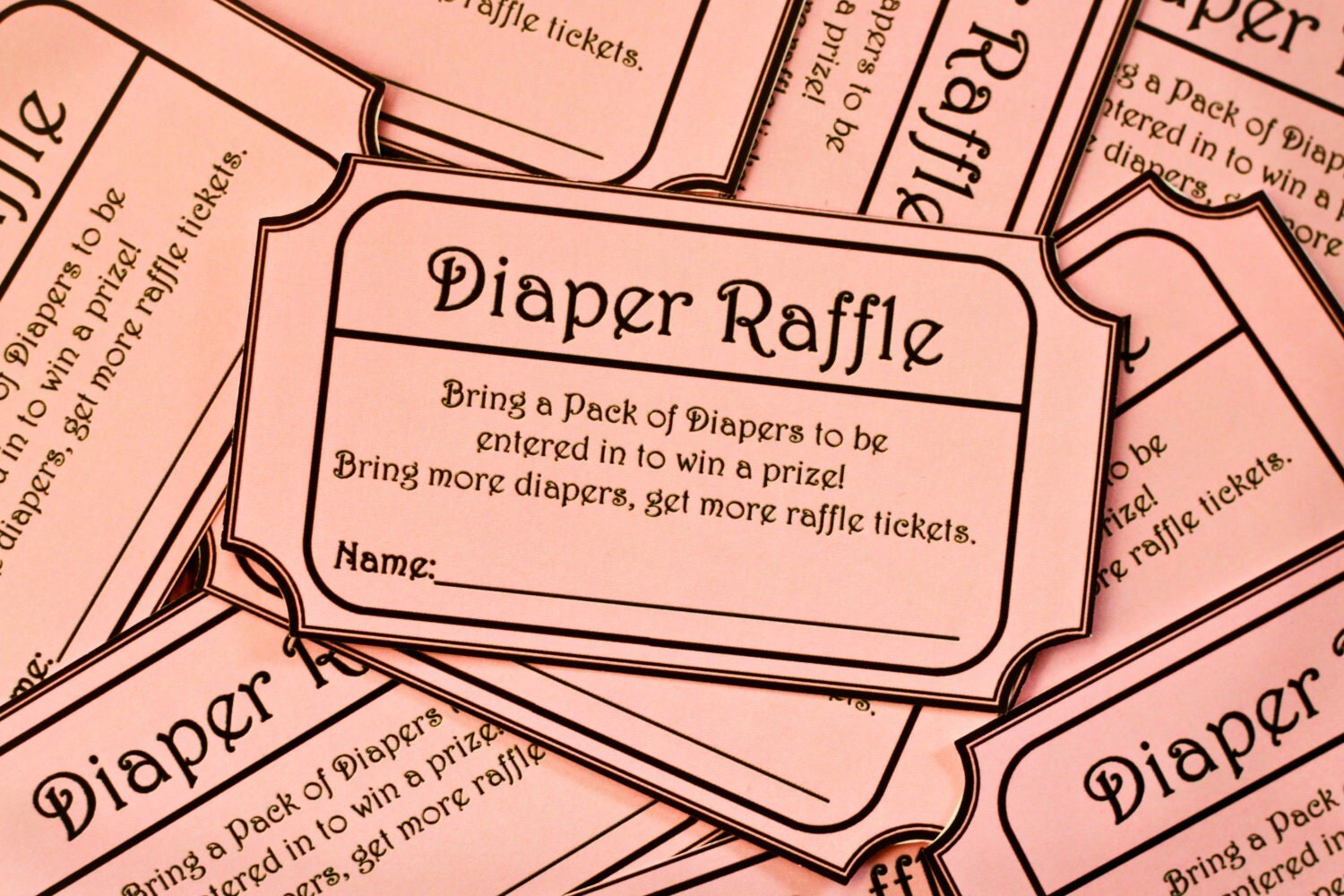 To ensure the expectant mommy and daddy, as well as new baby get enough diapers, you can hold a very easy diaper raffle with your guests.
Simply add a note to the invitation that there will be a special raffle for anyone who brings diapers along with their gift.
Everyone who brings any size package of diapers gets entered in a special drawing. You can use raffle tickets, or just simply have each guest write their name down on a strip of paper, and place it in a container.