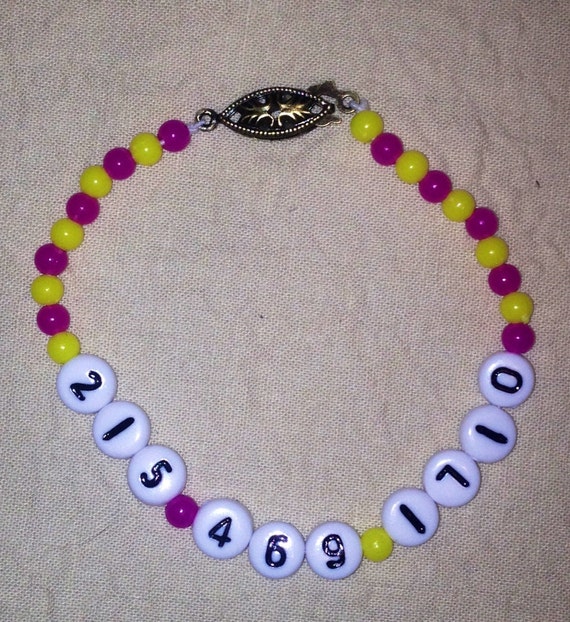 Phone Number Safety Bracelet
A bracelet that's perfect for your toddler or big kid. It can help them learn their phone and works great if your child gets lost.
Whether you just send your child to school, they go on a field trip, or a trip to the mall. Putting this bracelet on will help your child if ever lost.
You can personalize the bracelet with any ten digit phone number and the bracelet can be sized to fit your child. You can also choose the colors for your boy or girl.
Please use supervision at all times possible when child is wearing the bracelet to avoid a choking hazard.
Gives you a peace of mind while out and about with your tot (or big kid).